Actuarial certificates delivered with speed, ease and accuracy.
Accurium stands at the forefront of Australia's actuarial certificate market. Our award winning service provides actuarial certificates within minutes. Seamlessly place your orders through our user-friendly online portal or via prominent SMSF accounting platforms including BGL, Class Super, and SuperMate. Rest assured, amendments to actuarial certificates are provided at no cost.
Accurium is more than just your actuarial certificate provider, we can help you and your colleagues meet your education and CPD requirements.
As a valued actuarial certificate client, you gain exclusive access to Accurium's Education platform, an invaluable resource offering an array of complimentary webinars, articles, and research reports. This opportunity empowers you to enrich your SMSF expertise and stay well-informed.
Top 5 tips for claiming ECPI
12 hours of complimentary SMSF CPD available to actuarial certificate clients in 2023.
Benefits of using Accurium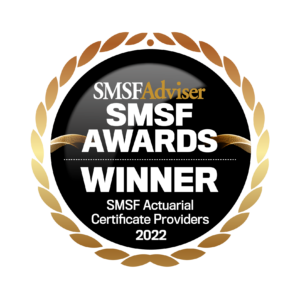 What is an actuarial certificate and when is it required?
An actuarial certificate may be required by an SMSF to claim ECPI in the Funds annual return.
Flowchart: Is an actuarial certificate required?
Follow your path to find out if your fund needs an actuarial certificate for the 2021-22 and following income years.
Flowchart: Does your fund have disregarded small fund assets?
Use this follow your path flowchart to see if your fund is affected for the 2021-22 and following income years.
Flowchart: Does an SMSF have a choice of how to calculate and claim ECPI?
Use this to determine the options for an SMSF calculating and claiming ECPI.
Our low price of just $120+GST per certificate comes with unlimited technical support and access to Accurium Education which includes 12 hours of complimentary CPD-accredited webinars and discounts off other events.
Custom pricing may be available for high volume clients. To request a proposal, please contact us on [email protected] or click the button below to complete our online request form.